I'm an animator, formerly a painter, who has worked across many media. I moonlight in making stained and fused glass objects.
This site is mostly about my animations... short shorts mostly under 4 minutes, sheds, fish, old ladies, gender, and art. Some experiments in space, time and markmaking with a graphics tablet and a computer. You will find information, teasers and screenshots. If you want to watch the whole movie(s), suggest a collaboration, or talk about it...contact me
Animation for me is ongoing fun with drawings and paintings that move, with narrative, and with experimental collaborations... inspired by - among others - FooFoo, Roobarb, Gromit, Svankmajer, Mervyn Peake, teaching students, conversations with random friends and very random colleagues, words...beauty...my garden... Mostly, it's what I get up in the mornings for.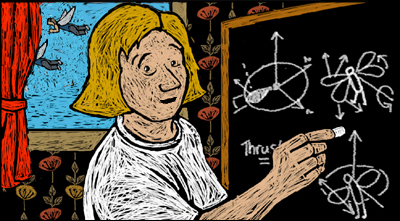 It's also about glass objects - stained glass panels and hangings, glass mosaics and some occasional bits of fused glass. Is it art? Is it craft? who cares... it's fun and glass is almost always beautiful. Want one? contact me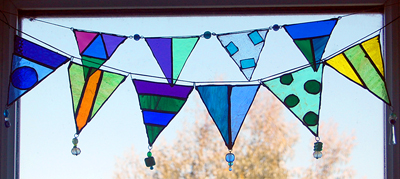 This site also has a blog - mostly about animation and aspects of narrative, thoughts on how gender is represented, on how art works (or doesn't) and occasional diversions into teaching and learning, and self-indulgent nostalgia...
There is a section of ancient history archiving some older orone-off projects...painting, interactive experiments, and illustration for lovers of archaeology... and finally some biographical information and a sensible CV for those who need -or want - to know.